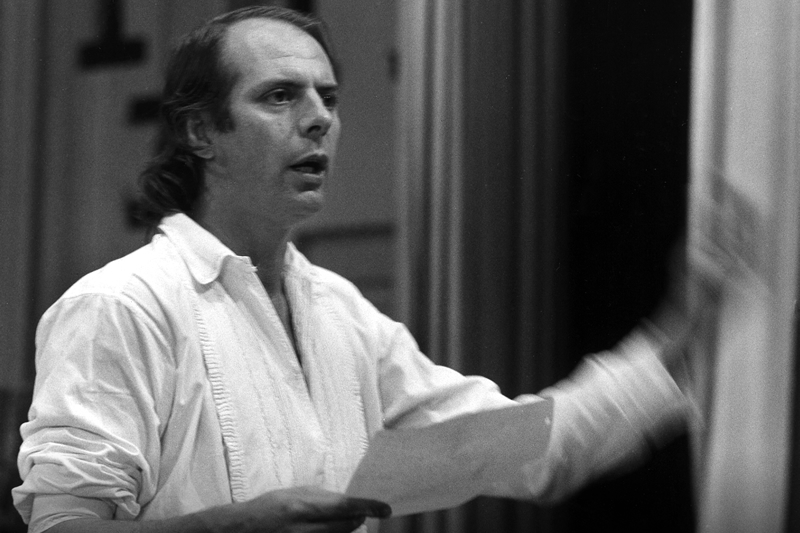 IN FREUNDSCHAFT für Flöte
Stockhausen Complete Edition on CD
Since 1991, a complete edition of all recordings in which Karlheinz Stockhausen has personally participated is being released on compact discs. Each CD in this series is identified by Stockhausen's signature followed by an encircled number. The numbers indicate the general historical order of the works.
Stockhausen realised the electronic music and participated in these recordings as conductor, performer, sound projectionist, and musical director. He personally mixed down the recordings, mastered them for CDs, wrote the texts and drew the covers.
The compact discs may be obtained from the Stockhausen-Verlag: Kettenberg 15, 51515 Kuerten, Germany (www.stockhausenCDs.com).
Karlheinz Stockhausen
IN FRIENDSHIP
for
flute
The harmonics were proposed by Aurèle Nicolet to whom I had sent the manuscript.
Only after the score had been printed, did I work with various flutists and realised that all harmonics may be dispensed with. In many harmonics I heard pitch and timbre changes that I did not like.
The instruction "harmonics, always ad lib." thus makes it also possible, that one does not play any harmonics at all.
Kürten, April 6th 1995
K. Stockhausen