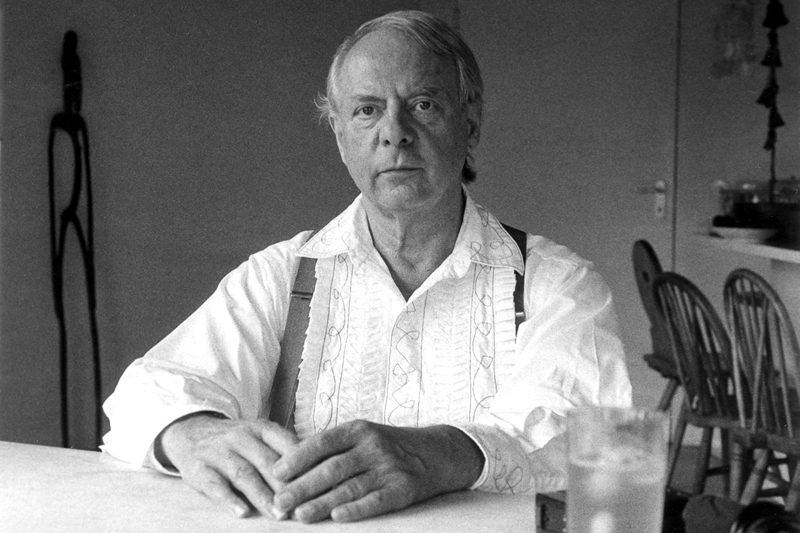 Stockhausen Courses Kürten
Stockhausen Complete Edition on CD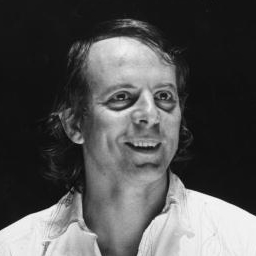 Since 1991, a complete edition of all recordings in which Karlheinz Stockhausen has personally participated is being released on compact discs. Each CD in this series is identified by Stockhausen's signature followed by an encircled number. The numbers indicate the general historical order of the works.
Stockhausen realised the electronic music and participated in these recordings as conductor, performer, sound projectionist, and musical director. He personally mixed down the recordings, mastered them for CDs, wrote the texts and drew the covers.
The compact discs may be obtained from the Stockhausen-Verlag: Kettenberg 15, 51515 Kuerten, Germany (www.stockhausenCDs.com).

"Sometimes music vibrates beyond the clouds, and we can no longer hear its echo. Very rarely is it truly infinite; then it makes us forget the Earth. The great masters sense that they have one last thing to say, and that life is coming to an end –. But their music stays behind with humanity as a legacy, and we must gratefully preserve this precious gem, and endeavour in the spirit of the composer to grow deeper and deeper into his works and let them worthily arise again."
(Karlheinz Stockhausen, July 20th 1948)
At the Stockhausen Concerts and Courses Kürten, the music of Karlheinz Stockhausen is the focus of the concerts and interpretation courses for 9 days. Since 1998, over a thousand interpreters, music students, professors, composers, musicologists, music teachers, concert organisers and music lovers from all over the world have taken advantage of this opportunity.
Master Classes
The master classes are led by renowned musicians, many of whom worked with Stockhausen for many years. Exclusively the music of Karlheinz Stockhausen is taught. The faculty is willing to assist participants in preparing themselves for course attendance ahead of time.

Faculty of the master classes
Suzanne Stephens (clarinet, basset-horn, bass clarinet)
Kathinka Pasveer (flute, alto flute, piccolo)
Marco Blaauw (trumpet, piccolo trumpet, flugelhorn)
Benjamin Kobler (piano)
Hubert Mayer (tenor)
Nicholas Isherwood (Bass)
Michael Pattmann (percussion)
Antonio Pérez Abellán (synthesizer and piano)
INORI-gestures (Instructor: Alain Louafi)
Sound projection (Instructors: Kathinka Pasveer, sound projectionist; Igor Kavulek, sound engineer )
Concerts
Instrumental, vocal and electronic works by Karlheinz Stockhausen will be performed in nine concerts by the faculty of the master classes. Also internationally renowned guest musicians will perform. In three concerts selected participants will perform compositions that were prepared during the master classes.
The concerts are preceded by a free introduction in German thus making the music of Karlheinz Stockhausen more accessible to a broader audience.
Interested concert organisers also have the opportunity to inform themselves about the possibility of planning performances at their concert halls by attending the concerts and speaking with sound technicians and projectionists afterwards.
Additional Events
The concerts and courses are enhanced by lectures, analysis seminars and discussions about Stockhausen's oeuvre. Also, the dress rehearsals for the evening concerts are open to the public.
In addition, music teachers from all over the world meet at the Stockhausen courses and exchange ideas on how Stockhausen's music can be made accessible in the education of young people. While in Kürten, they also have the opportunity to inform themselves about the broad spectrum of teaching materials available.
Participation
Composers, interpreters, musicologists, sound projectionists and music lovers are cordially invited to attend the Stockhausen Concerts and Courses Kürten. The entire programme of events (rehearsals, master classes, seminars and concerts) is open to all participants of the courses. The language spoken in the courses is English.
Venue
Kürten is Stockhausen's hometown, where he lived from 1965 to 2007. The "Stockhausen-Community" of Kürten is situated about 30 kilometres (19 miles) east of Cologne in the part of Germany called the Bergisches Land. The community of Kürten is allowing the Stockhausen Foundation for Music to use its school complex and community centre for the continuation of its Stockhausen Concerts and Courses Kürten.
Tuition Fee and Registration
A fee of 350 € covers admission to all events and includes lodging reservation. Travel, lodging and meals are not included.
Anyone interested may participate in the courses, space permitting. There are no auditions.
Online registration is possible at www.stockhausen-verlag.net
The current course brochure with further details and a registration form for the next courses will be published here in January 2017.
The next Stockhausen Concerts and Courses Kürten will take place from July 29th to August 6th 2017. Stockhausen's motto for the 2017 courses is LEARNING WHY TO ASK.
Photos : Magriet van Eekelen