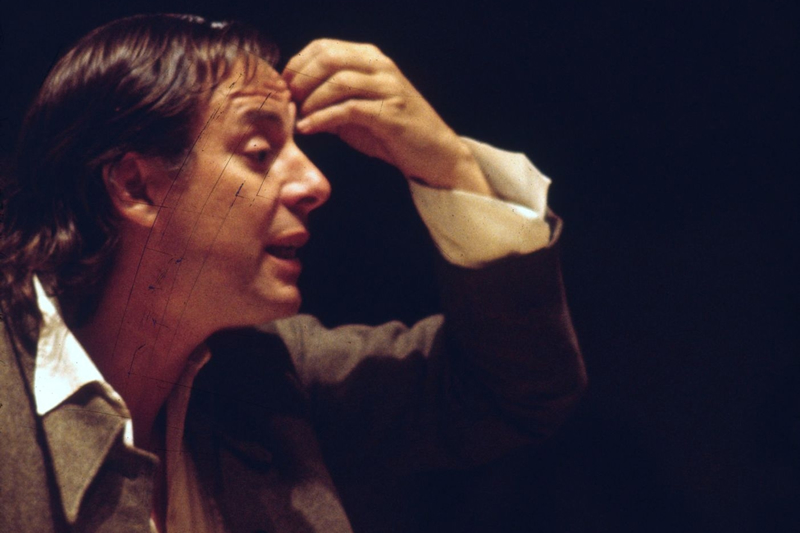 Instrumentation Works for Orchestra
Stockhausen Complete Edition on CD
Since 1991, a complete edition of all recordings in which Karlheinz Stockhausen has personally participated is being released on compact discs. Each CD in this series is identified by Stockhausen's signature followed by an encircled number. The numbers indicate the general historical order of the works.
Stockhausen realised the electronic music and participated in these recordings as conductor, performer, sound projectionist, and musical director. He personally mixed down the recordings, mastered them for CDs, wrote the texts and drew the covers.
The compact discs may be obtained from the Stockhausen-Verlag: Kettenberg 15, 51515 Kuerten, Germany (www.stockhausenCDs.com).
Karlheinz Stockhausen
Instrumentation Works for Orchestra
YLEM
for 19 or more players / singers
4 electric instruments [for example electronium, electr. 'cello with pedal filter, synthesizer with keyboard (EMS-VCS 3), electr. soprano saxophone and bassoon with microphones through VCS 3] are set up in a raised position at the rear wall of the stage.
5 instruments, which cannot be played while walking, are positioned on the stage, 4 of them at the front edge (for example electr. organ, harp, vibraphone and tam-tam, 'cello ), and 1 larger one (grand piano, organ or other) in the middle of the stage.
The remaining ( 10 or more) musicians have instruments which they can play while walking (for example, Fl., 0b., Cor Ang., Clar., Bass Clar., Bsn., Hn., Trp., Trb., V1n.).