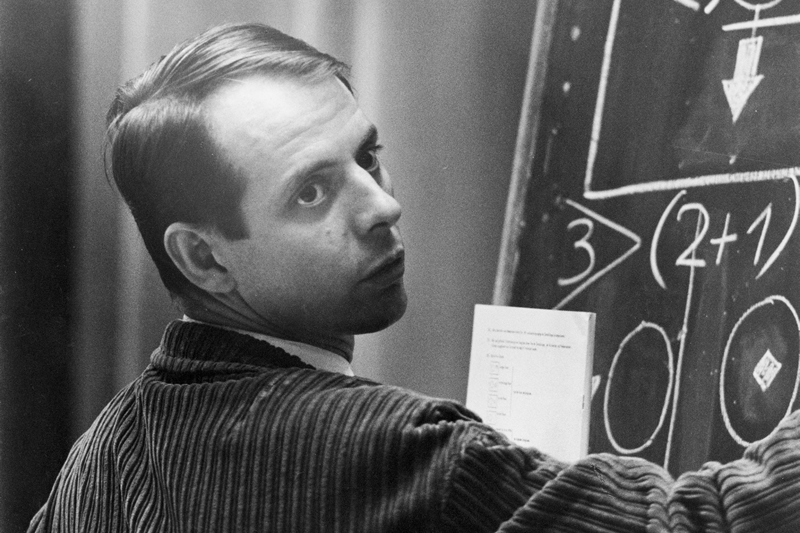 12 ZODIAC Music Boxes
Karlheinz Stockhausen
ZODIAC Music Boxes
12 melodies of the star signs
In 1974, Stockhausen composed the 12 melodies of the star signs for music boxes and produced them in collaboration with technicians at the Reuge music box factory in Ste. Croix, Switzerland. In 1989 the Reuge family sold the company, and the production of these music boxes was discontinued.
After extended negotiations on the part of Suzanne Stephens, and on the occasion of the composer's 70th birth day, an agreement was reached for the one-time manufacture of a limited edition. Each of these music boxes were checked by Suzanne Stephens and Antonio Pérez Abellán on location at the factory and adjusted there before they were shipped to Kürten.
This 70th Birth day Edition is limited to 40 music boxes for each star sign, numbered 1 to 40. They may be ordered directly from the Stockhausen-Verlag.
The melodies are encased in light-colored natural wood boxes measuring 17.7 x 12.1 cm. The notes of the ZODIAC melody – hand-written and signed by the composer – are silk-screened onto the lid of each music box.
Now you may also order online
the Zodiac Music Boxes
and pay by PayPal:
| | | |
| --- | --- | --- |
| | | Month |
| 1 | BEARER OF WATER / AQUARIUS | January–19. February |
| 2 | FISH / PISCES | February 20th–March 20th |
| 3 | RAM / ARIES | March 21st–April 21st |
| 4 | BULL / TAURUS | April 21st–May 21st |
| 5 | TWINS / GEMINI | May 21st–June 21st |
| 6 | CRAB / CANCER | June 22nd–July 23rd |
| 7 | LION / LEO | July 23rd–August 22nd |
| 8 | VIRGIN / VIRGO | August 23rd–September 23rd |
| 9 | BALANCE / LIBRA | September 23rd–October 22nd |
| 10 | SCORPION / SCORPIO | October 23rd–November 21st |
| 11 | ARCHER / SAGITTARIUS | November 22nd–December 21st |
| 12 | SEA GOAT / CAPRICORN | December 21st–January 20th |