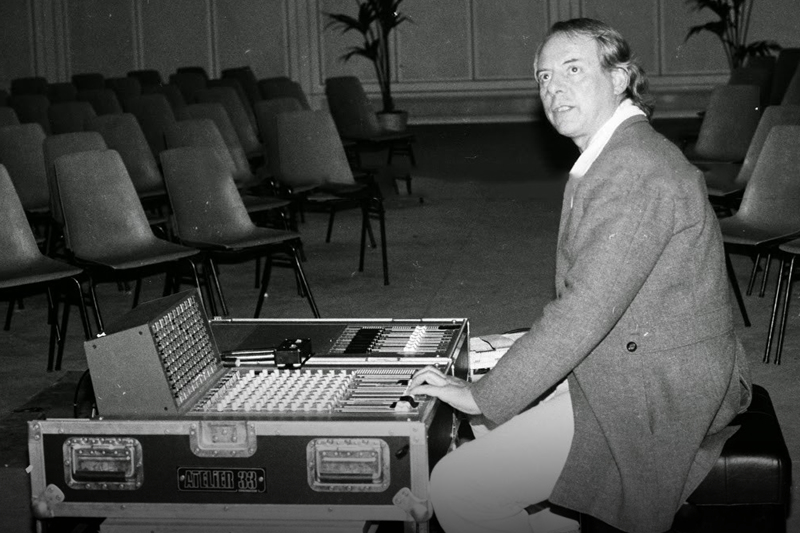 Errata - MANTRA Study Score
Stockhausen Complete Edition on CD
Since 1991, a complete edition of all recordings in which Karlheinz Stockhausen has personally participated is being released on compact discs. Each CD in this series is identified by Stockhausen's signature followed by an encircled number. The numbers indicate the general historical order of the works.
Stockhausen realised the electronic music and participated in these recordings as conductor, performer, sound projectionist, and musical director. He personally mixed down the recordings, mastered them for CDs, wrote the texts and drew the covers.
The compact discs may be obtained from the Stockhausen-Verlag: Kettenberg 15, 51515 Kuerten, Germany (www.stockhausenCDs.com).
Karlheinz Stockhausen
MANTRA
Errata in the first edition 1975:
2009
Preface: The equipment necessary for MANTRA is available from the following
persons or institutions:
1) Heinrich Strobel Experimentalstudio Freiburg, Kartäuserstr. 45, 79102
Freiburg, Germany;
2) Jan Panis, Schotervlielandstraat 6, 2024 EA Haarlem, Holland;
3) Bryan J. Wolf, Hans-Meid-Str. 9, 75173 Pforzheim, Germany.
The names and addresses on pages III, VI and IX are no longer valid. For more information (telephone and fax numbers), please contact the Stockhausen-Verlag.
Notation for the sound projectionist:
| | |
| --- | --- |
| = much louder than usual | = usual, balanced dynamic |
| = louder than usual | = softer than usual |
---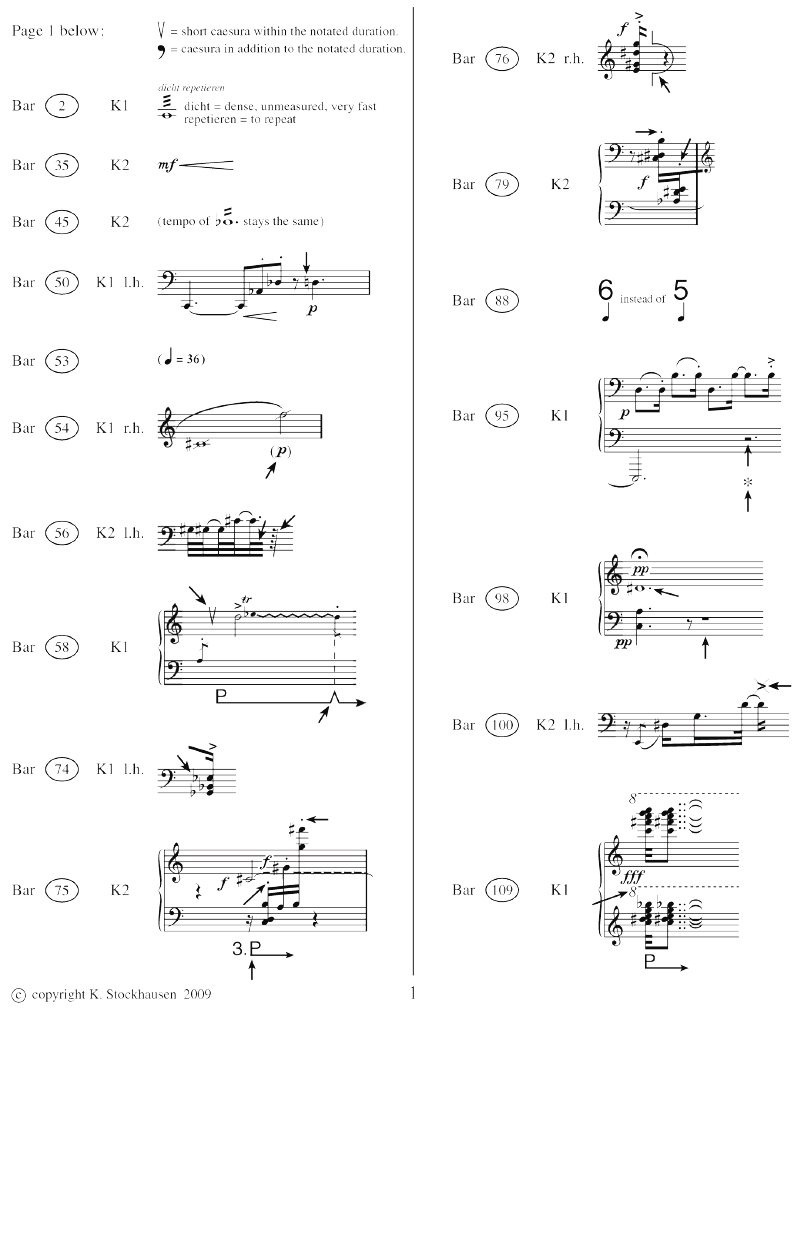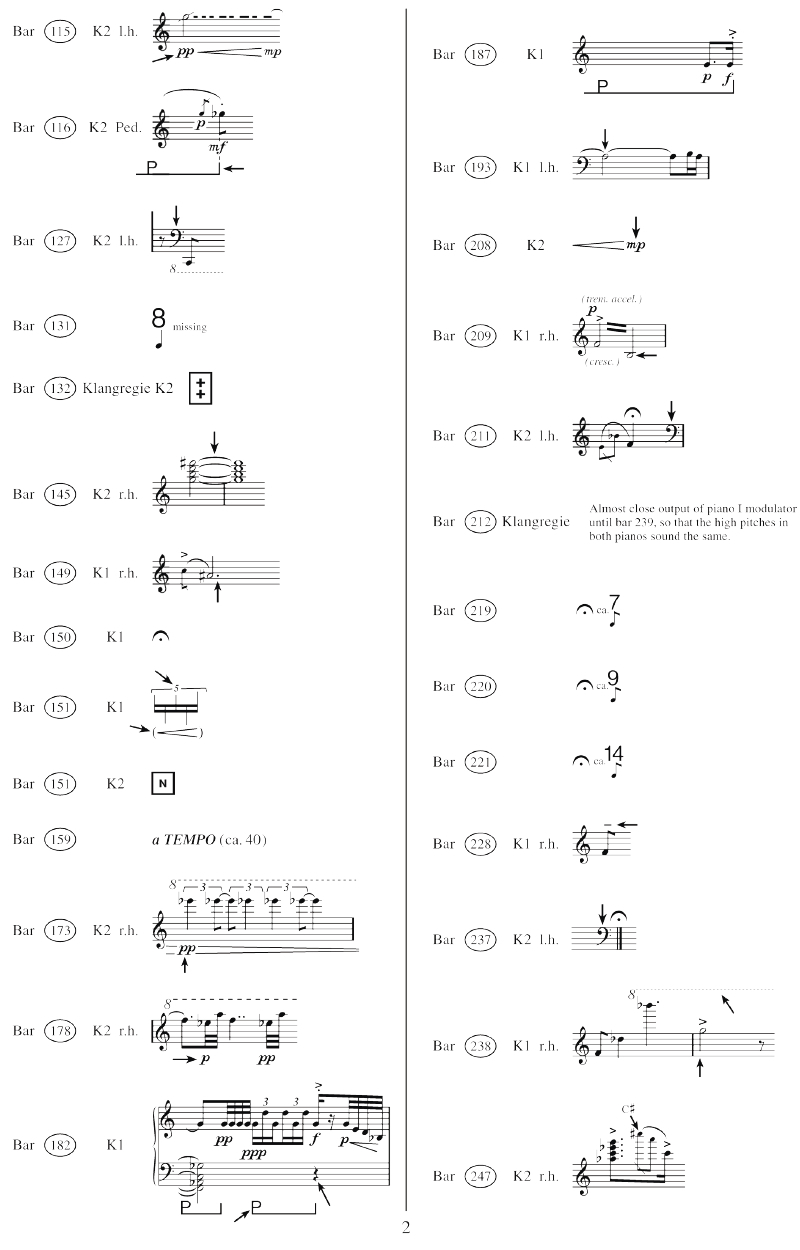 ---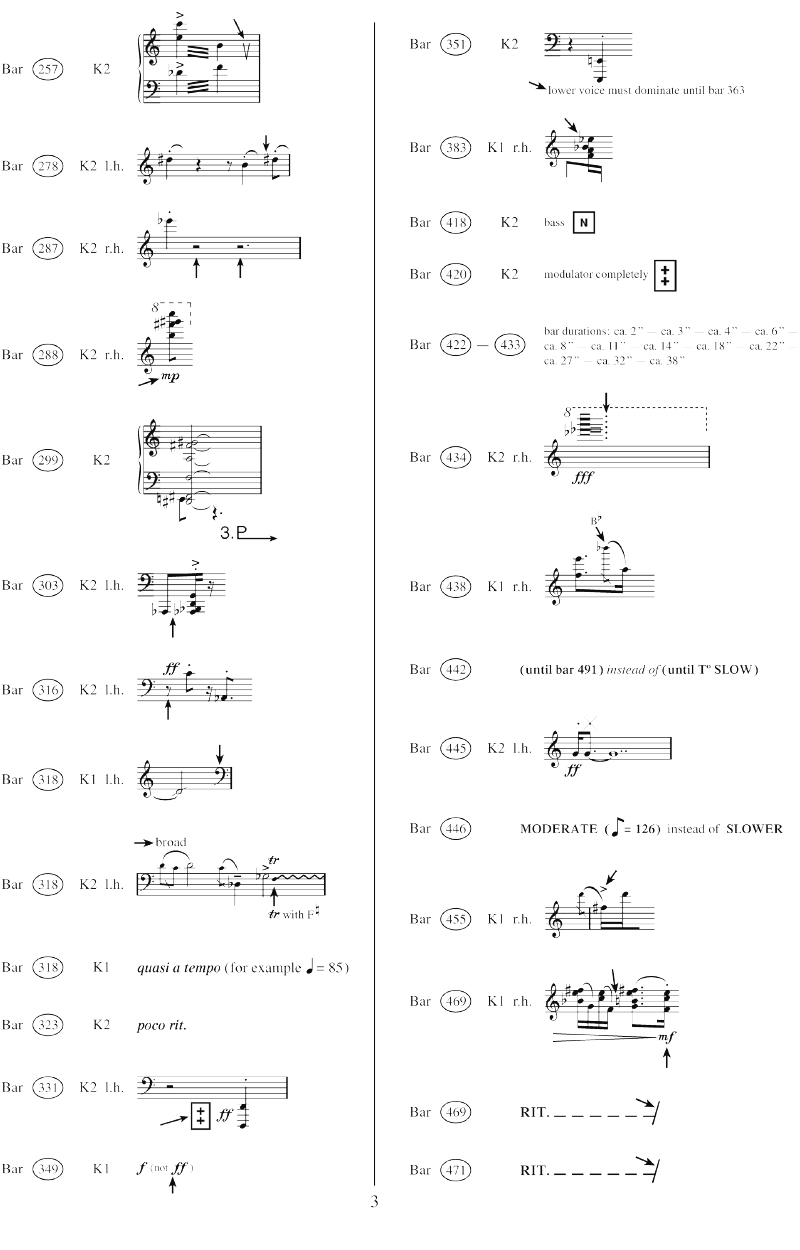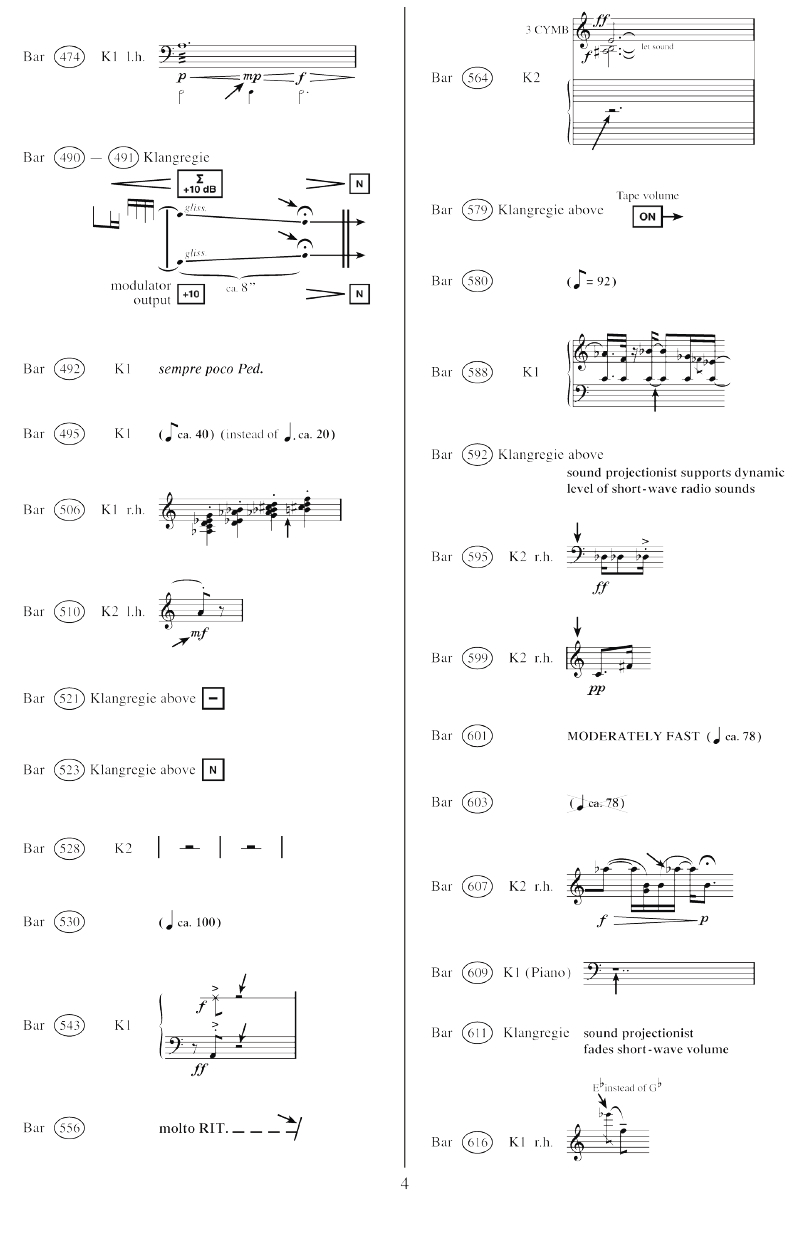 ---