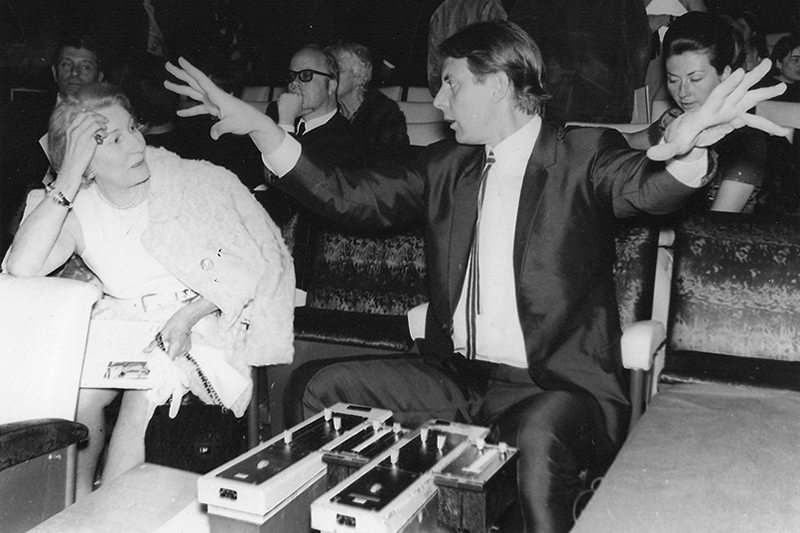 Performances
Stockhausen Complete Edition on CD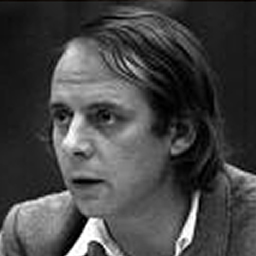 Since 1991, a complete edition of all recordings in which Karlheinz Stockhausen has personally participated is being released on compact discs. Each CD in this series is identified by Stockhausen's signature followed by an encircled number. The numbers indicate the general historical order of the works.
Stockhausen realised the electronic music and participated in these recordings as conductor, performer, sound projectionist, and musical director. He personally mixed down the recordings, mastered them for CDs, wrote the texts and drew the covers.
The compact discs may be obtained from the Stockhausen-Verlag: Kettenberg 15, 51515 Kuerten, Germany (www.stockhausenCDs.com).
Karlheinz Stockhausen
Stockhausen Performances 2023
(will be updated regularly)
Please write us if you have information about other upcoming performances
(stockhausen-stiftung@t-online.de)
Thursday, January 19th, 8 p.m.
Hellerau | Großer Saal
(Information: https://www.hellerau.org/de/event/karlheinzstockhausen-music-in-the-belly/)
MUSIK IM BAUCH (MUSIC IN THE BELLY) for six percussionists and music boxes
Thursday, February 2nd, 4:30 p.m.
Nantes | Cité des Congrès de Nantes, salle Alfred de Musset
(Information: https://indiv.themisweb.fr/0543/fListeManifs.aspx?idstructure=0543)
FREUDE (JOY) 2nd Hour of KLANG for 2 harps
Monday, February 27th, 8 p.m.
Köln | STUDIO DES
(Information: https://www.musikfabrik.eu/de/)
NEBADON 17th Hour of KLANG for horn and electronic music
Tuesday, March 7th, 7:30 p.m.
Hamburg, Elbphilharmonie
(Information: https://www.elbphilharmonie.de/de/programm/karlheinz-stockhausen-mantra/18151)
MANTRA for 2 pianists with wood blocks and antique cymbales
Saturday, April 22nd, 6 p.m.
Porto, Sala Suggia – Casa da Música
(Information: https://www.casadamusica.com/pt/agenda/2023/abril/22-remix-ensemble-e-orquestra-sinfonica-do-porto-casa-da-musica/?sId=98417&lang=pt#tab=0)
STOP for orchestra
Sunday, April 23rd, 6 p.m.
Porto, Sala Suggia – Casa da Música
(Information: https://www.casadamusica.com/en/agenda/2023/abril/23-remix-ensemble-e-orquestra-sinfonica-do-porto-casa-da-musica/73184/?lang=en#tab=0)
HYMNEN for orchestra
Saturday, May 13th, 7:00 p.m.
Utrecht, Beton-T
(Information: https://ra.co/events/1684755)
AUS DEN SIEBEN TAGEN (FROM THE SEVEN DAYS)
Saturday, May 27th, 6: p.m.
Milano, G. Verdi Conservatory in Milan, Puccini hall
(Information: https://www.consmi.it/it/2312/edizione-2022-2023)
AVE for bassethorn and alto flute
Saturday, June 3rd until Saturday, September 30th
daily at 8:00 p.m.
Rappottenstein, Fabriksgelände Jungwirth
(Information https://templeofsound.at)
OKTOPHONIE (OCTOPHONY) electronic music
Saturday, June 24th, 9:15 p.m.
London, Hall 2 – Kings Place
(Information: https://londonsinfonietta.org.uk/whatson/late-night-tapes)
GESANG DER JÜNGLINGE (SONG OF THE YOUTHS) electronic music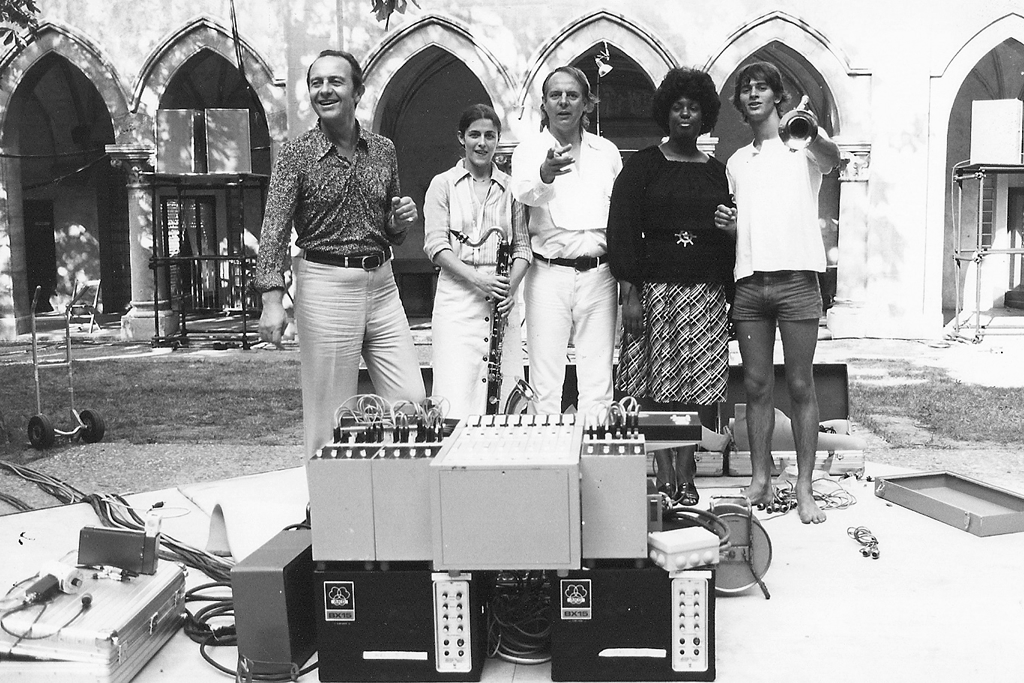 Monday, August 14th, 7 p.m.
Darmstadt, Akademie für Tonkunst, Wilhelm-Petersen-Saal,
(information: https://internationales-musikinstitut.de/de/ferienkurse/festival/programm/)
KONTRA-PUNKTE (COUNTER-POINTS) for 10 instruments
Thursday, September 21st
Kearney, Nebraska, University of Nebraska Kearney Fine Arts Recital Hall
(information: clarinopercussion@gmail.com)
INORI for a dancer-mime and orchestra (tape)
Wednesday, October 11th
São Paulo, Brazil, Teatro Sonoro Concert Series
(information: clarinopercussion@gmail.com)
INORI for a dancer-mime and orchestra (tape)
Sunday, October 22nd, 2:30 p.m.
Berlin, St. Elisabeth-Kirche
(information: https://unitedberlin.de/kalender/ligeti/)
GESANG DER JÜNGLINGE (SONG OF THE YOUTHS) electronic music
Sunday, October 22nd, 8.30 p.m.
Chicago, Illinois, Constellation
(information: clarinopercussion@gmail.com)
INORI for a dancer-mime and orchestra (tape)
Thursday, October 26th
Rochester, New York, Eastman School of Music
(information: clarinopercussion@gmail.com)
INORI for a dancer-mime and orchestra (tape)
Monday, October 30th
Wayne, New Jersey, William Paterson University,
Shea Center for the Performing Arts
(information: clarinopercussion@gmail.com)
INORI for a dancer-mime and orchestra (tape)
Tuesday, October 31st, 7.30 p.m.
University Park, Pennsylvania, Penn State University Recital Hall
(information: clarinopercussion@gmail.com)
INORI for a dancer-mime and orchestra (tape)
Thursday, November 16th, 8 p.m.
Paris, Salle des concerts - Cité de la musique
(Information: https://philharmoniedeparis.fr/en/activity/opera/26250-karlheinz-stockhausen-sonntag-aus-licht-scenes-1-et-2?itemId=130019)
SONNTAG aus LICHT (SUNDAY from LIGHT) Scene 1 and 2
Friday, November 17th, 8 p.m.
Paris, Salle des concerts - Cité de la musique
(Information: https://philharmoniedeparis.fr/en/activity/opera/26250-karlheinz-stockhausen-sonntag-aus-licht-scenes-1-et-2?itemId=130019)
SONNTAG aus LICHT (SUNDAY from LIGHT) Scene 1 and 2
Monday, November 20th, 7 p.m.
Paris, Grande salle Pierre Boulez - Philharmonie
(Information: https://philharmoniedeparis.fr/en/activity/opera/26117-karlheinz-stockhausen-sonntag-aus-licht-scenes-3-4-et-5)
SONNTAG aus LICHT (SUNDAY from LIGHT) Scenes 3, 4 and 5
Saturday, November 25th
Spilamberto
(Information: Music Multiverse Festival)
REUE (REPENTANCE) for soprano, flute, basset-horn / electronic music / sound projectionist
Wednesday, November 29th
Parma, Casa della Musica theatre
(Information: https://www.fondazioneprometeo.org/progetto-4#infoProgetto56)
AVE for bassethorn and alto flute
Sunday, December 3rd, 7 p.m.
Oakland, California, Mosswood Chapel
(Information: clarinopercussion@gmail.com)
INORI for a dancer-mime and orchestra (tape)
Sunday, December 3rd 7.30 p.m.
London, Hall Two, Kings Place
(Information: https://www.kingsplace.co.uk/whatson/contemporary/stockhausen-cosmic-pulses)
SYNTHI-FOU (PIANO PIECE XV) for a player of electronic keyboard instruments and elec tron ic music
STRAHLEN (RAYS) for a percussionist and 10-track recording
COSMIC PULSES – 13th Hour of KLANG – electronic music
Saturday, December 9th, 8 p.m.
San Diego, California, Bread & Salt
(Information: clarinopercussion@gmail.com)
INORI for a dancer-mime and orchestra (tape)
Saturday, December 9th, 6 p.m.
Kürten | Aula der Gesamtschule (Olpenerstraße 4, 51515 Kürten)
Stockhausen Memorial Concert
HARLEKIN (HARLEQUIN) for clarinet
Stockhausen Aufführungen / Performances 2024
Wednesday, June 12th
Winterthur, Musica Aperta Festival
(Information: https://www.musica-aperta.ch/)
AVE for bassethorn and alto flute